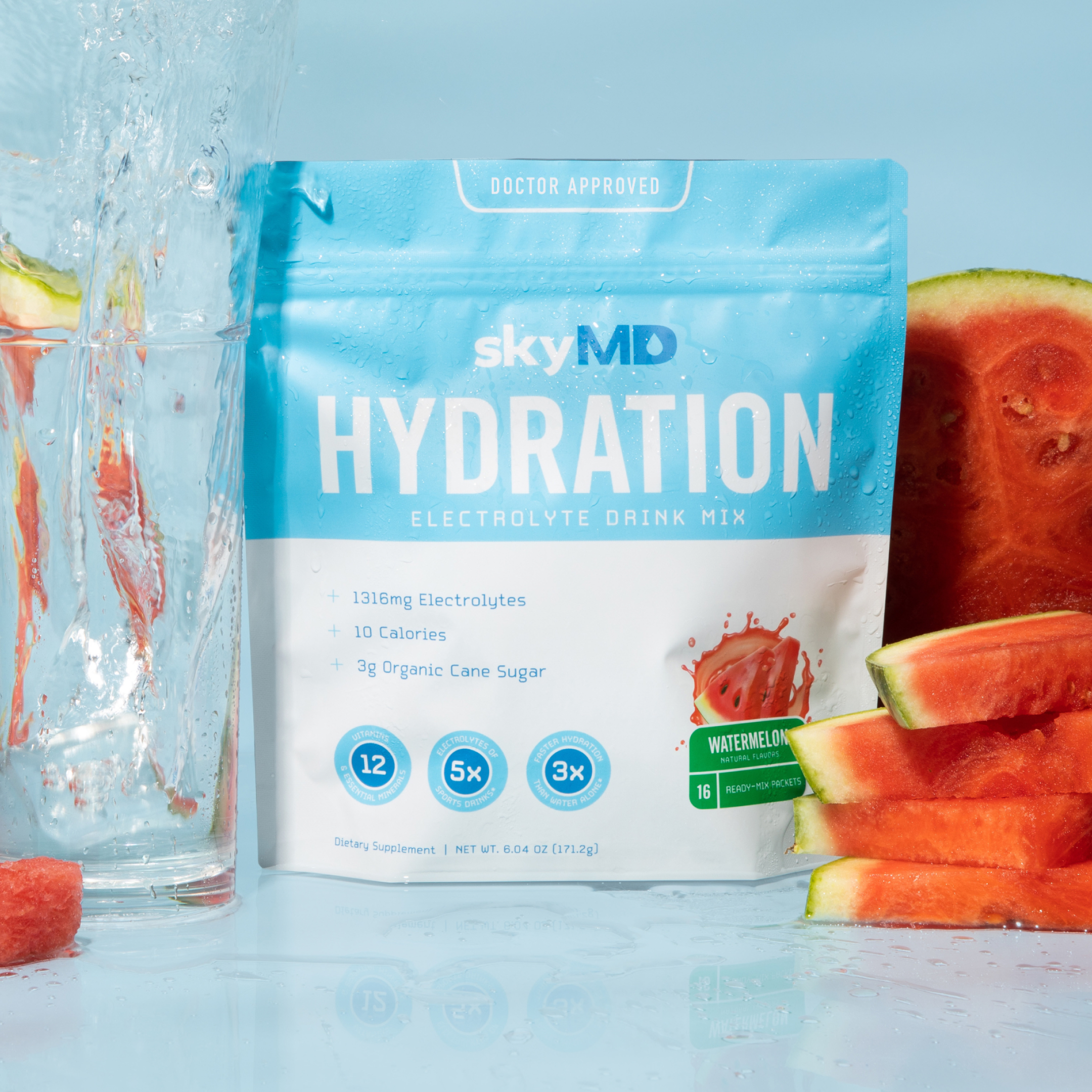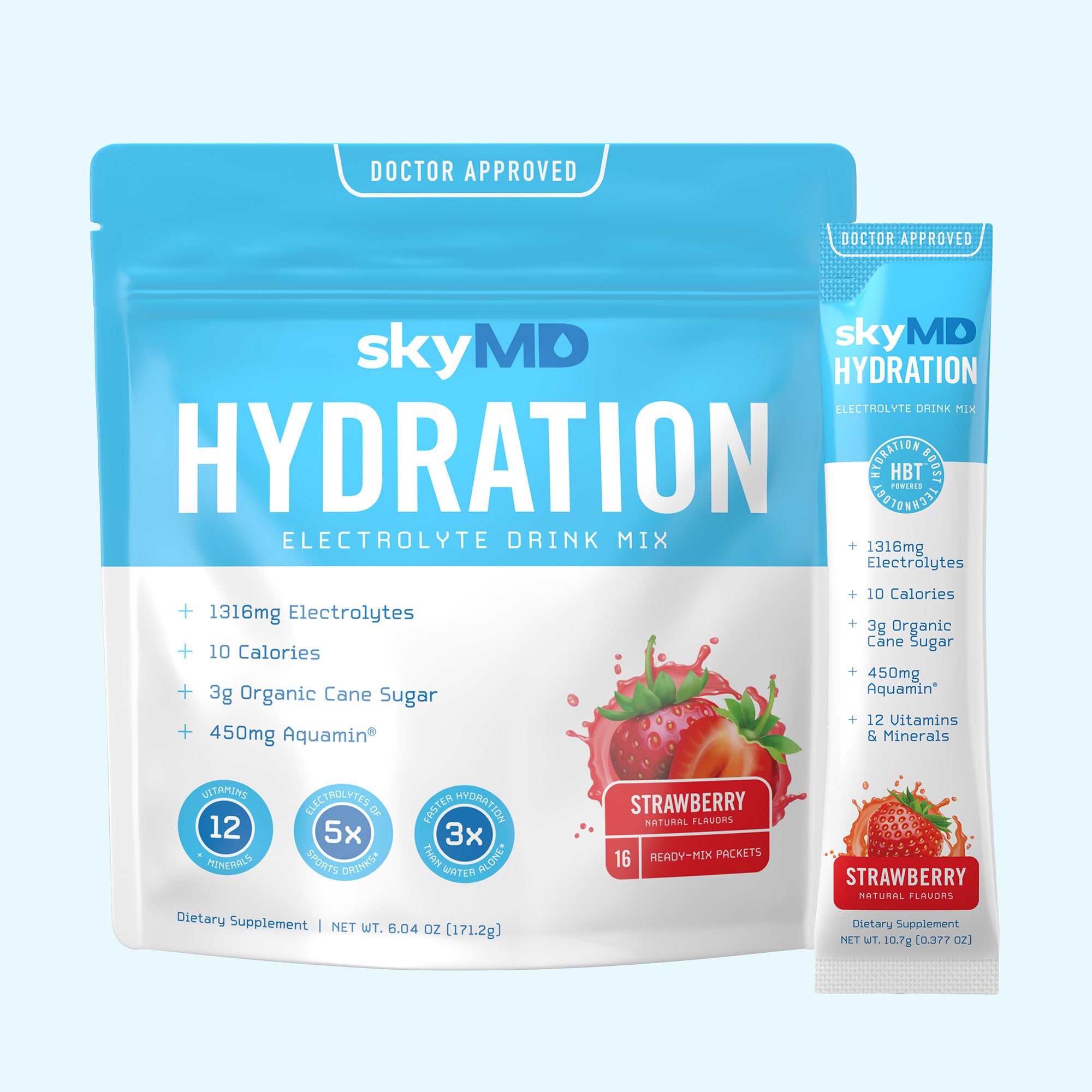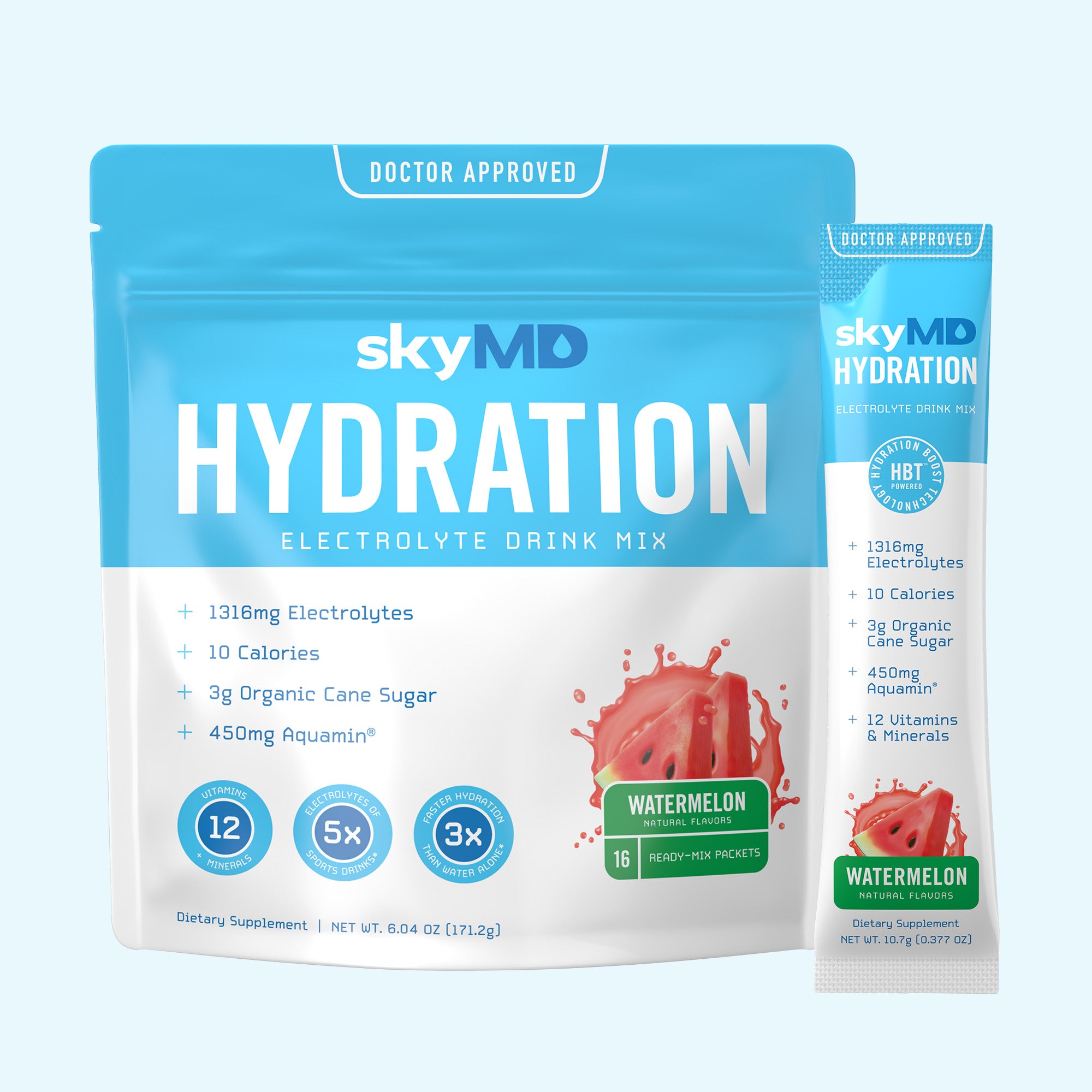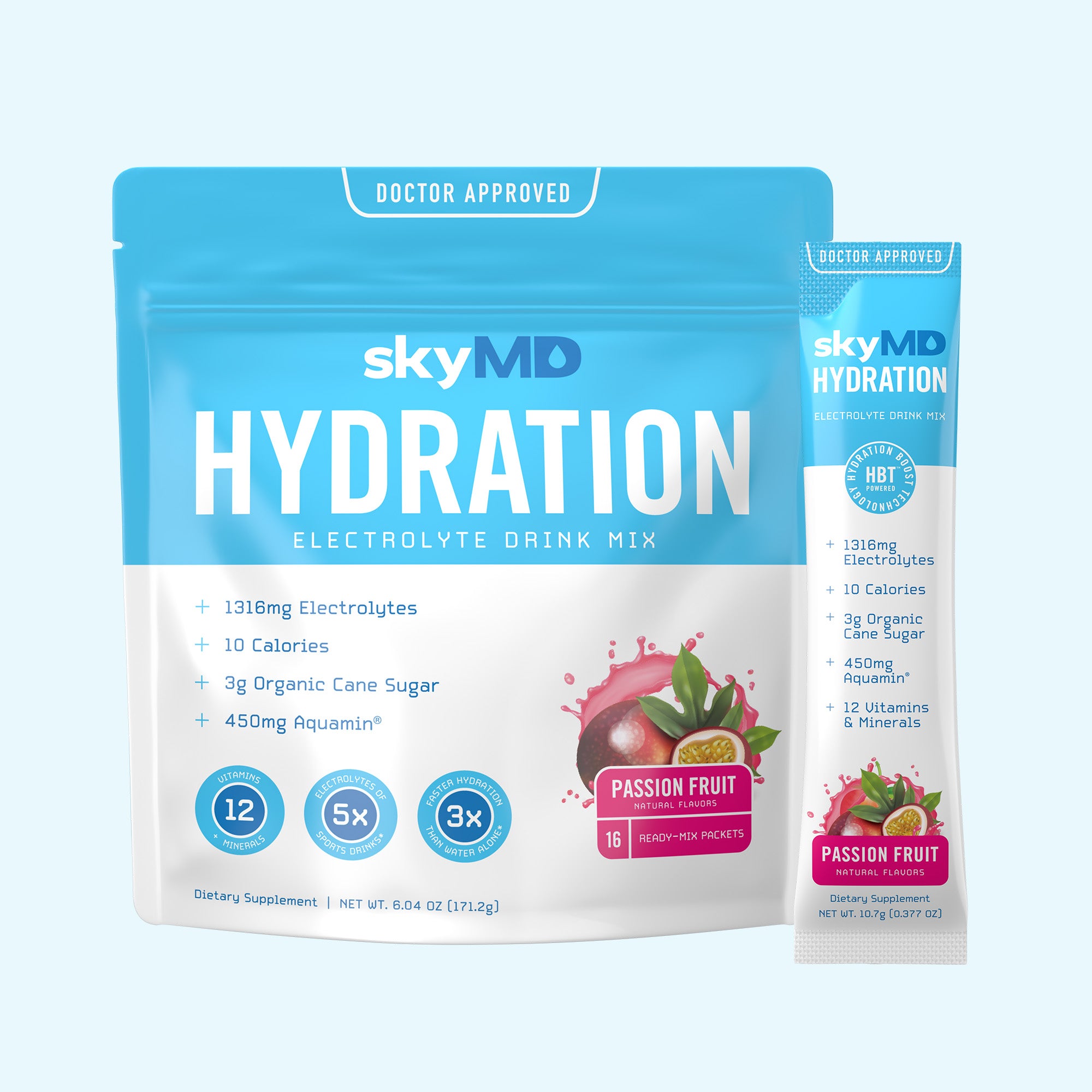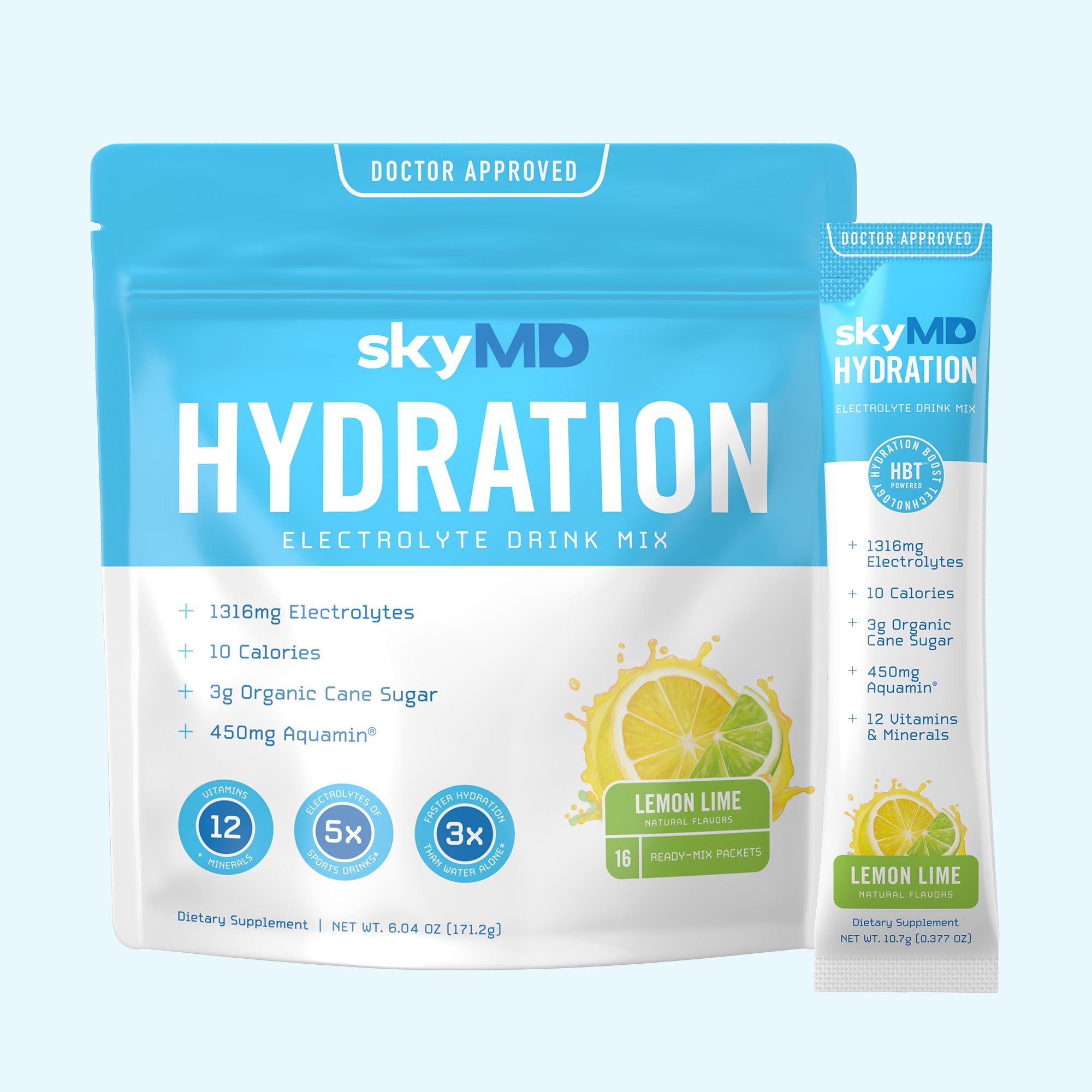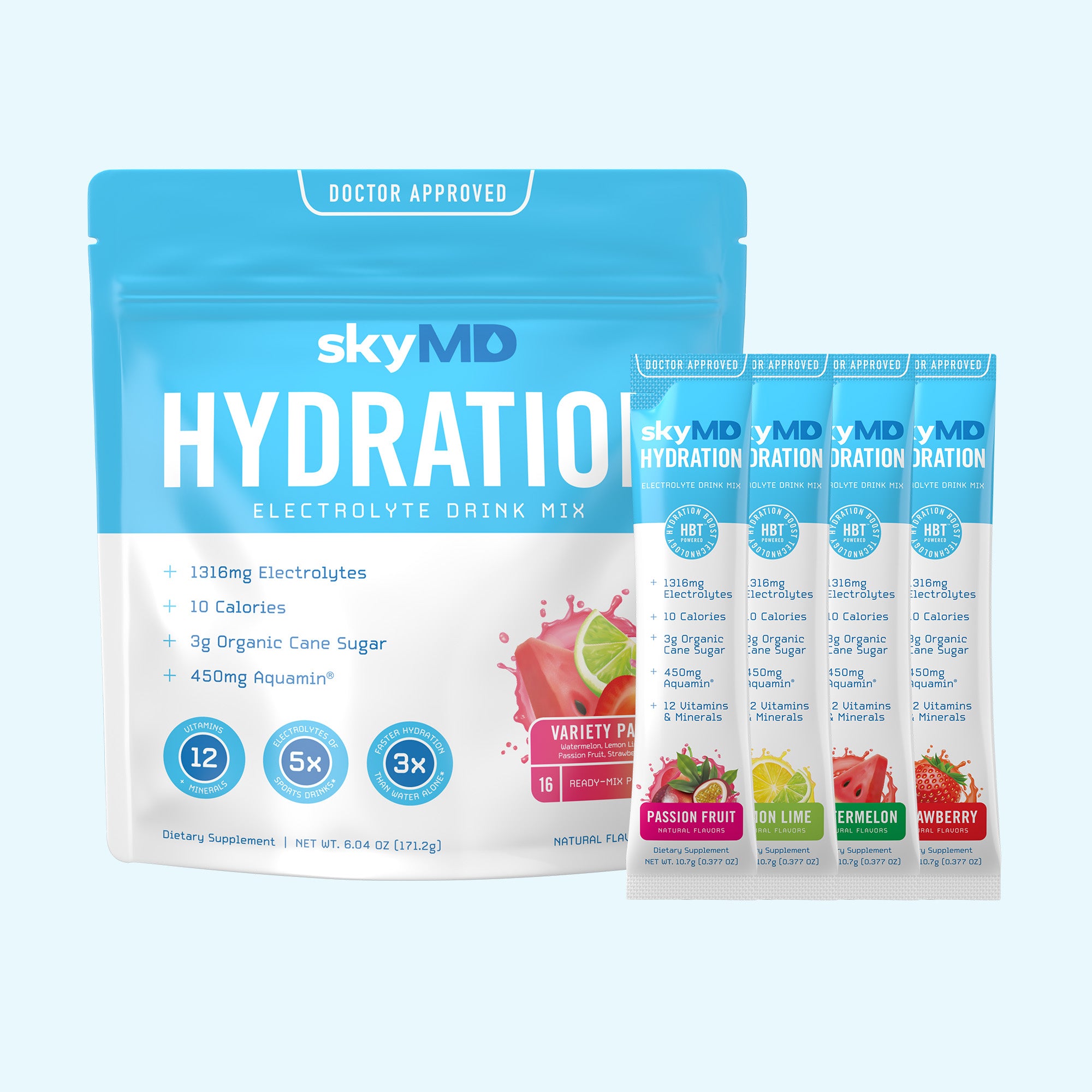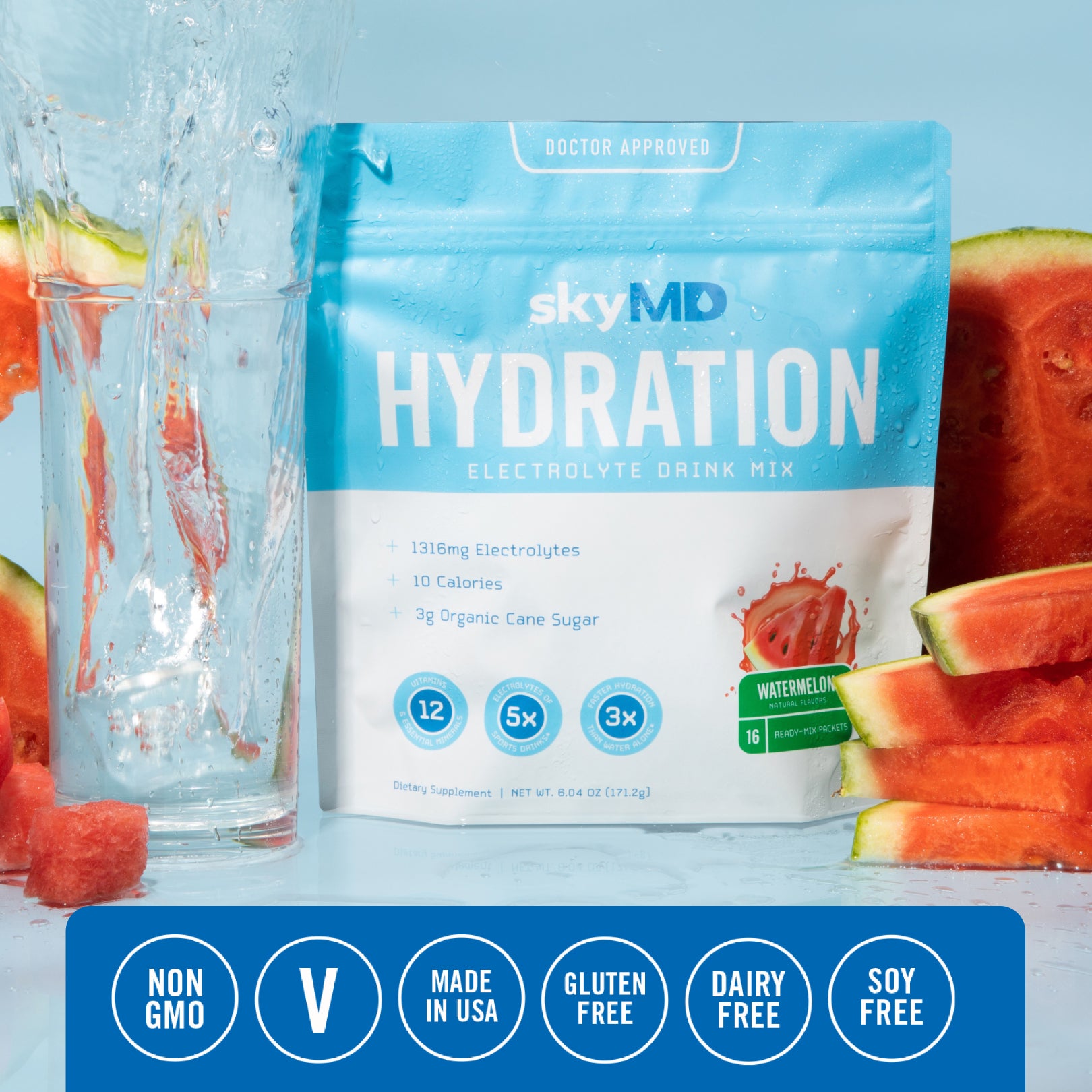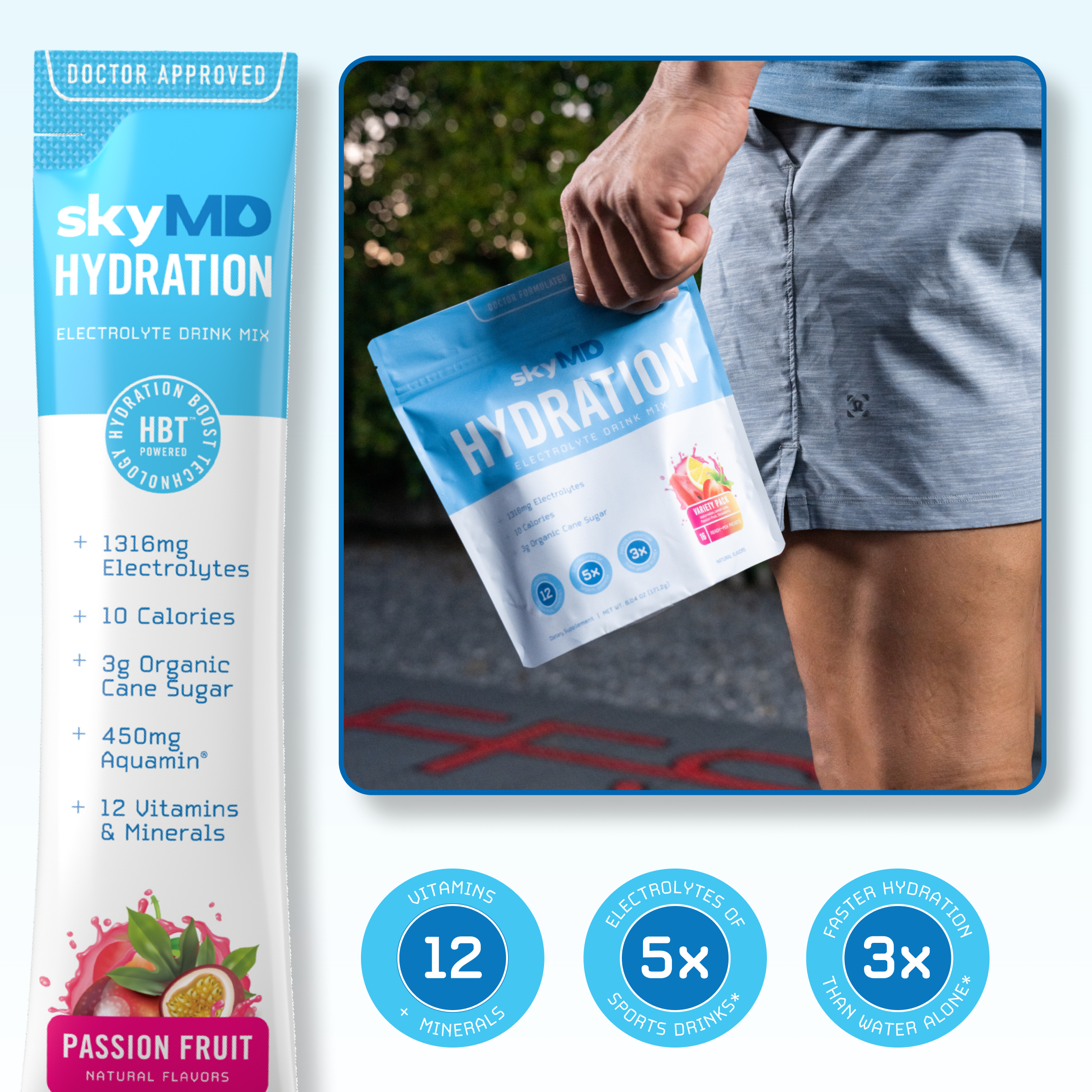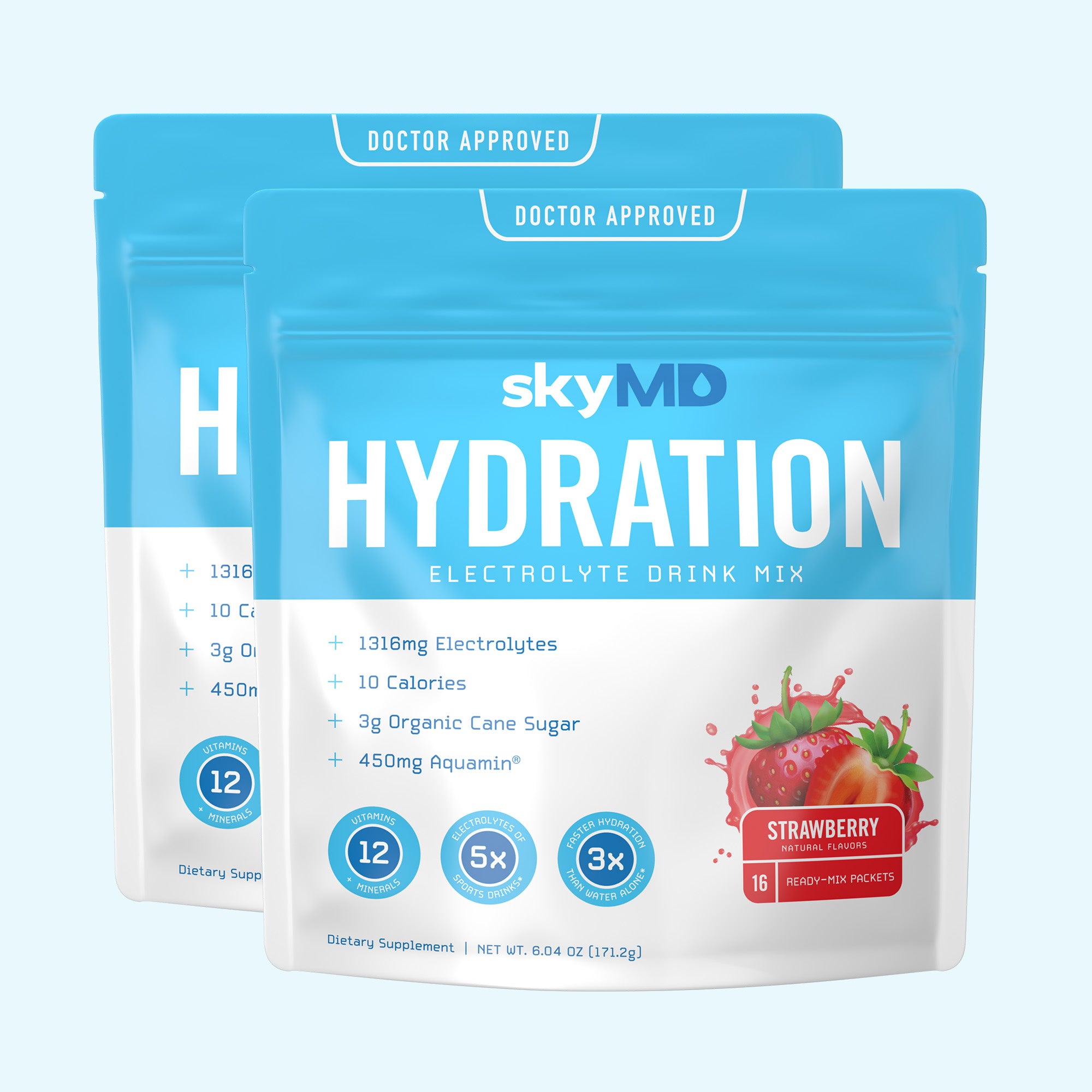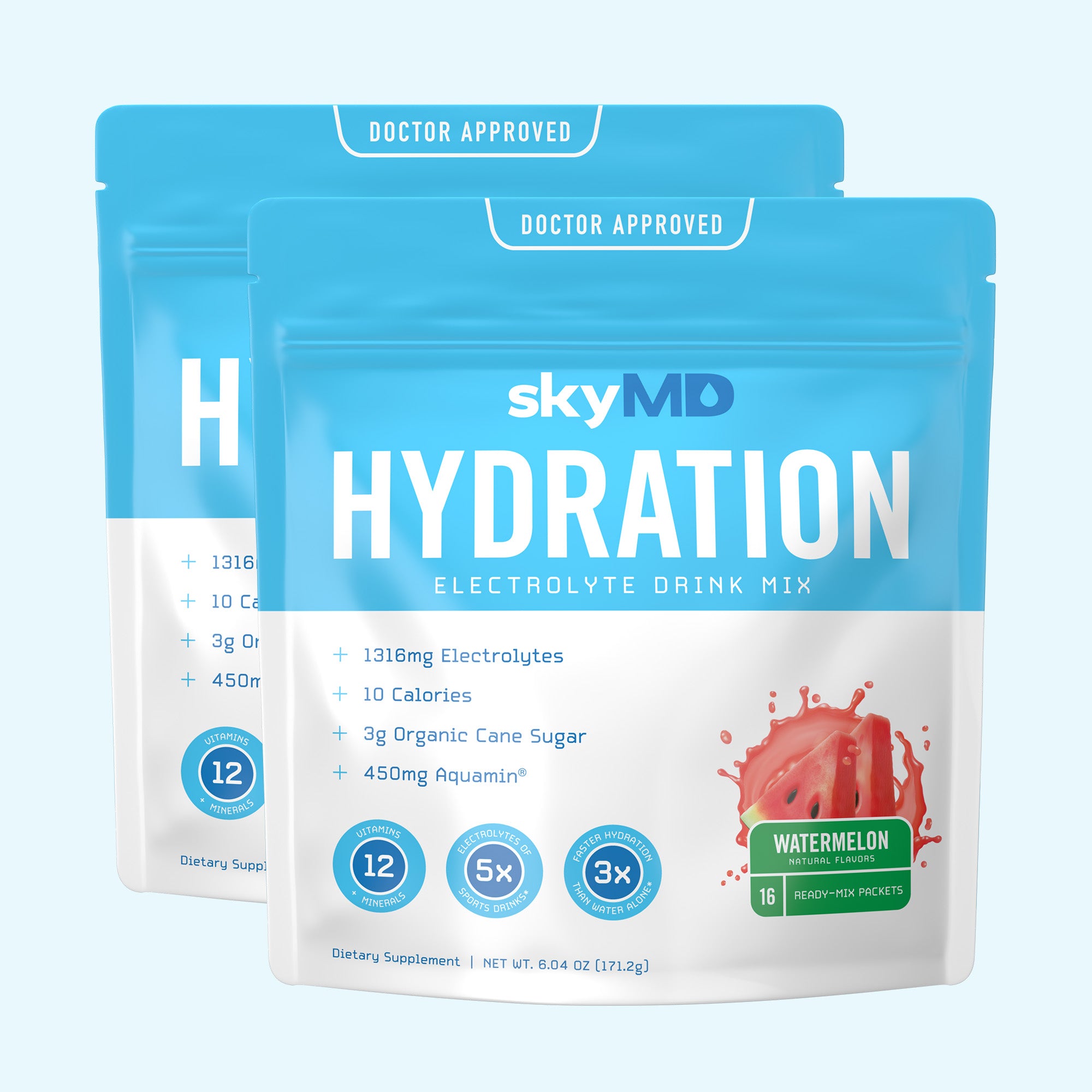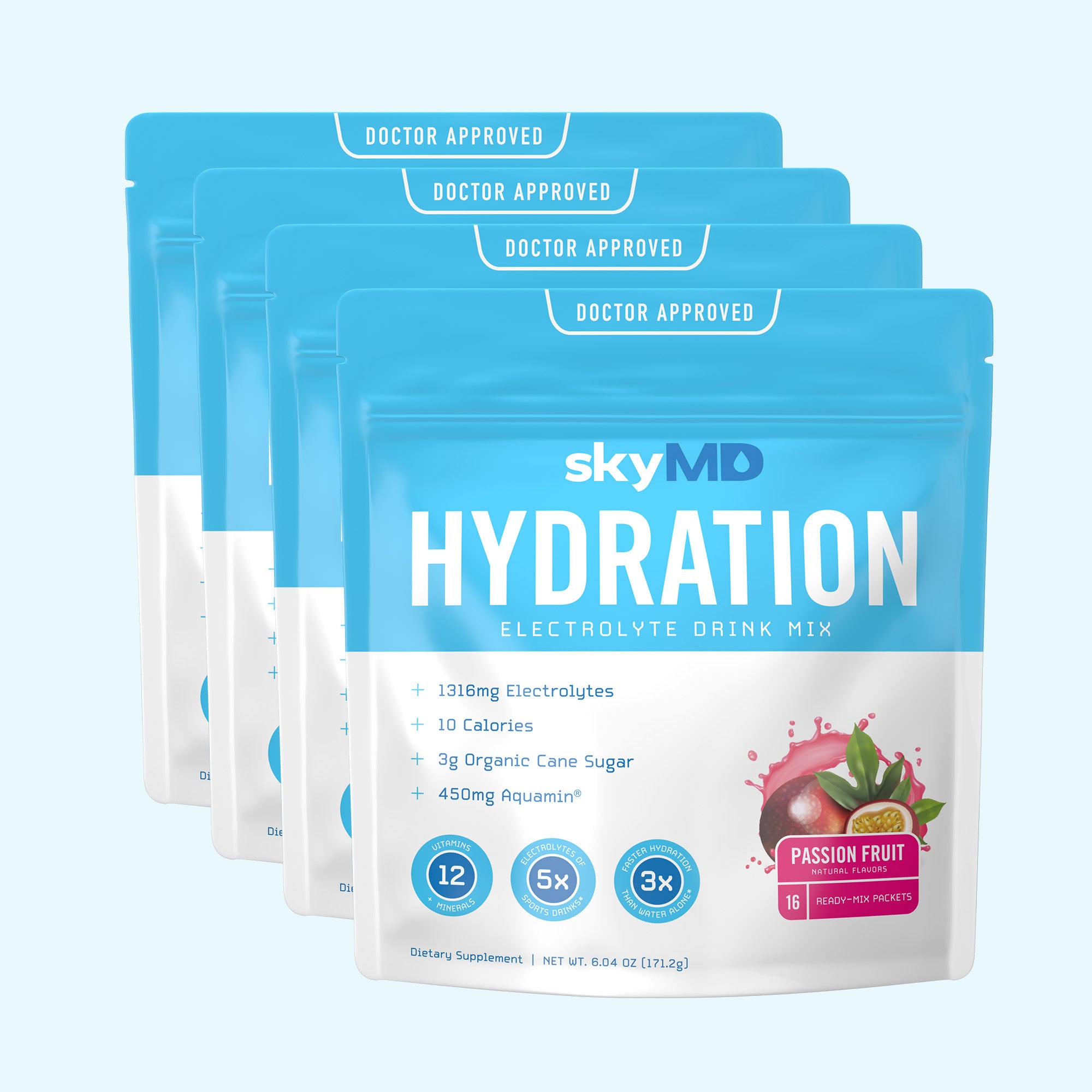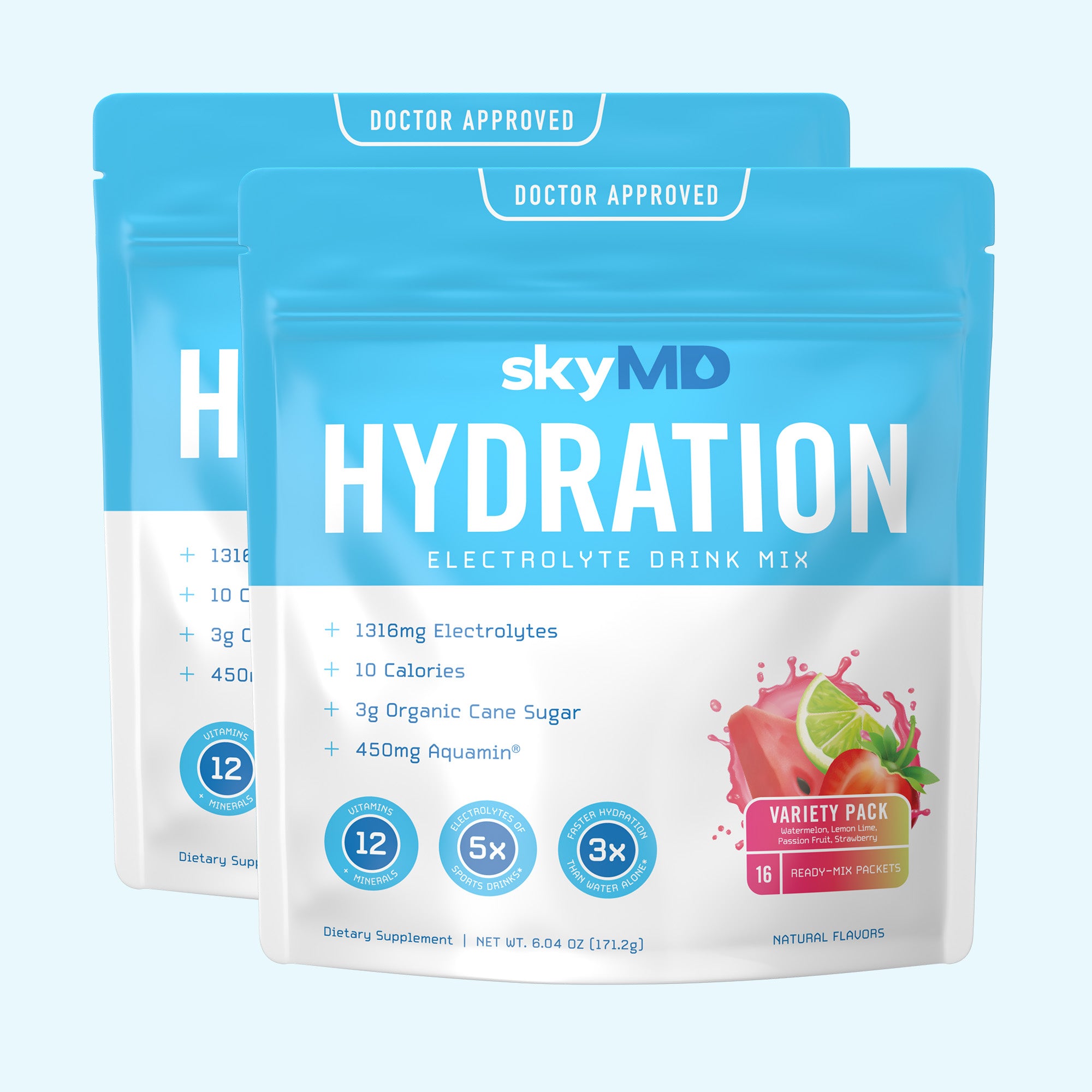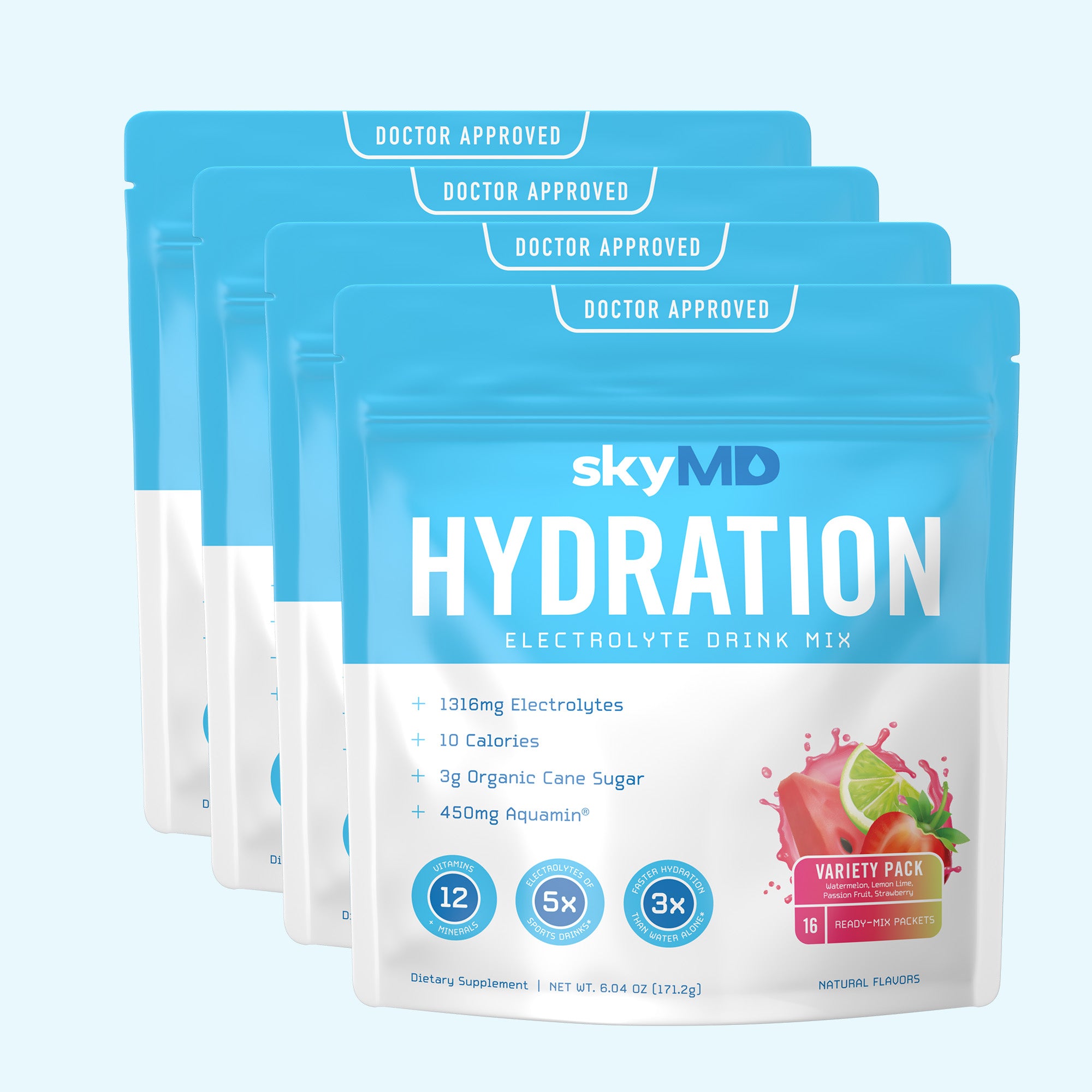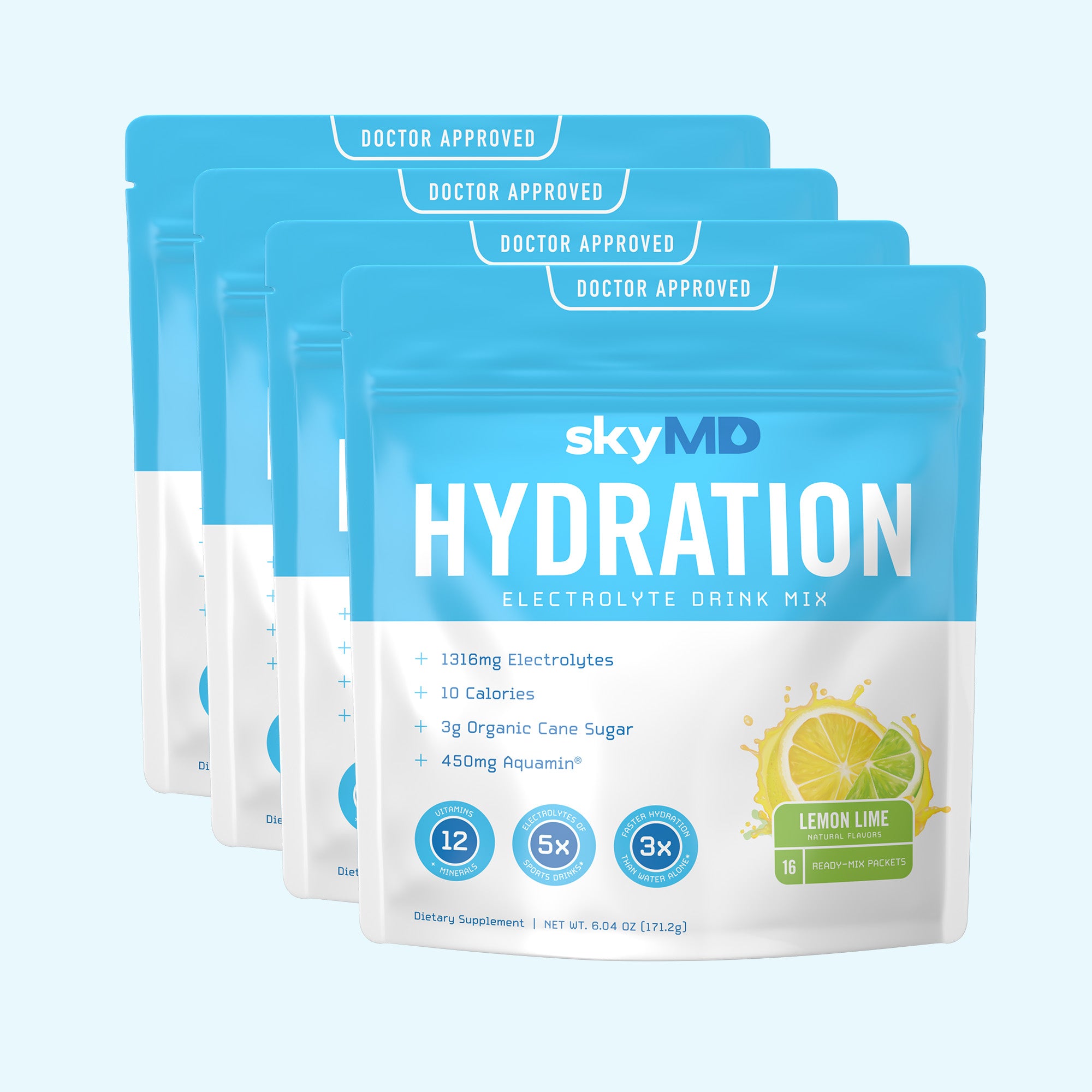 HYDRATION
Electrolyte Drink Mix
Subscribe & Save 15%
Modify, skip, or cancel at any time
---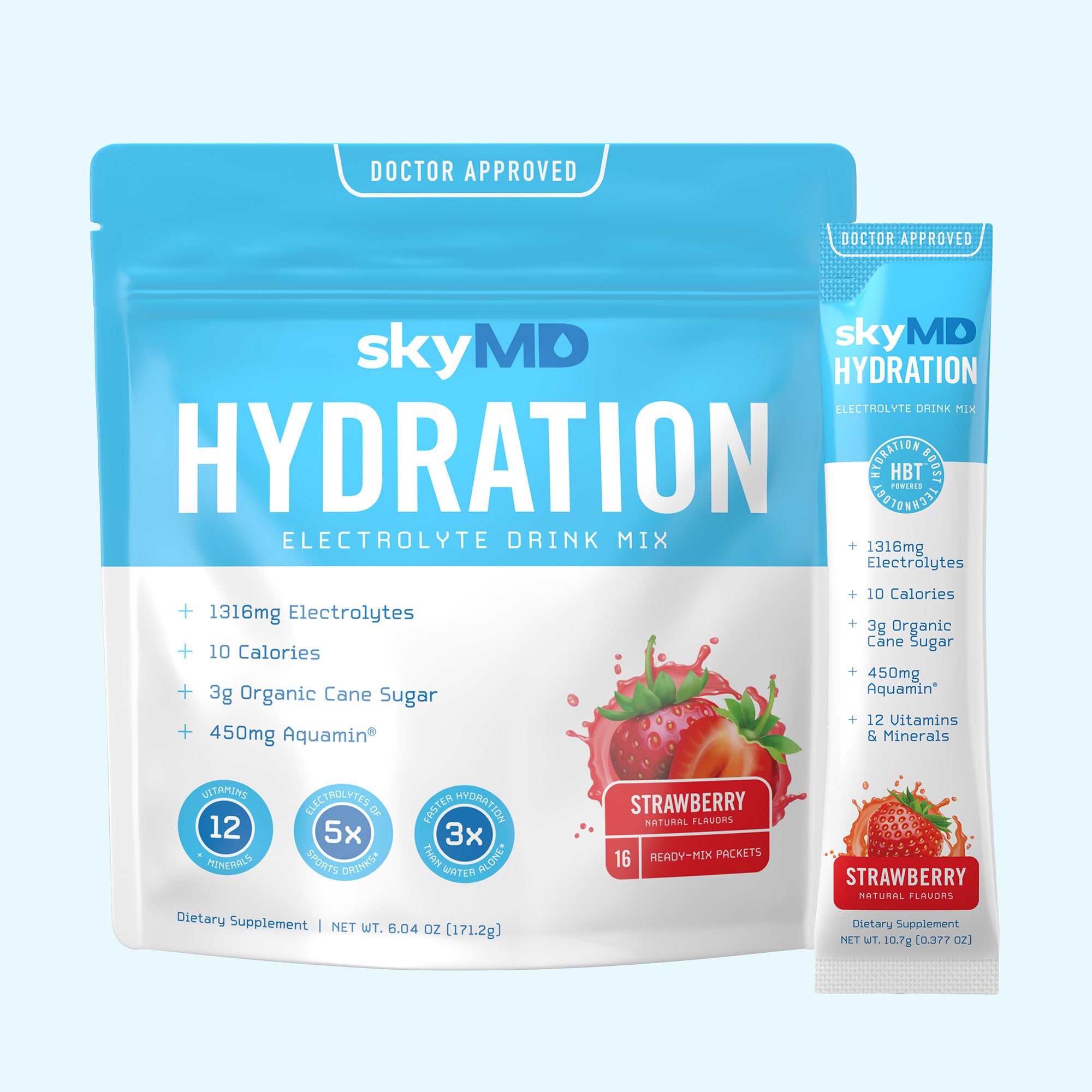 Hydration
Sale price

( $1.49 /stick)
Regular price

$1.87
(/)
Hydration - Supplement Facts
SkyMD offers FREE shipping on orders $40+ 

All orders ship within one business day via DHL or UPS from our warehouse located in Wisconsin. 

Orders typically take 3-5 business days to be delivered. 

Tracking information is provided via email from info@tryskymd.com upon shipment of your order.
Not satisfied? We offer a 100% money-back guarantee. Please reach out to us at info@tryskymd.com within 30 days to request a refund.
5x electrolytes of sports drinks          DOCTOR APPROVED          3x faster hydration than water alone
Doctor Approved for Instant Hydration When you Need it Most.

75% of People Suffer From Signs Of Dehydration Everyday.
Backed by science
Hydration Boost Technology (HBT™)
Hydration Boost Technology (HBT™) utilizes a sodium-glucose co-transport system (SGCT) which is highly effective in electrolytes as it facilitates the simultaneous transport of glucose, sodium and other nutrients into cell membranes. This plays a crucial role in maintaining proper daily hydration levels and is particularly beneficial during intense physical activity, illness, or situations requiring quick replenishment of energy and fluids.
Learn more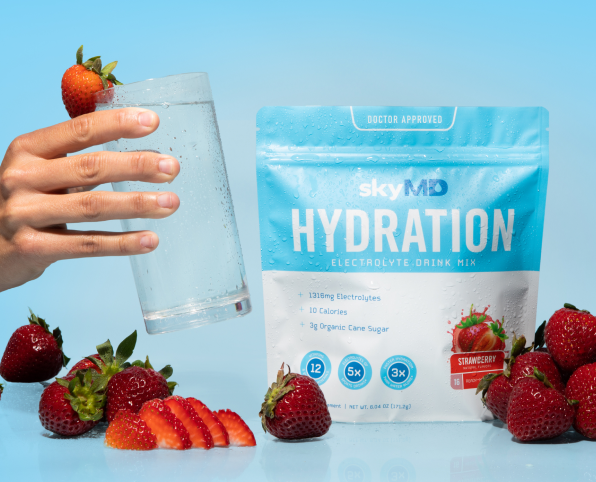 NO ARTIFICIAL COLORS, FLAVORS, OR PRESERVATIVES

OUR REFRESHING REVIEWS These packets have transformed the way I feel - I'm more energetic and refreshed!
Olivia S. My daily pick me up at work and offer an amazing taste.
William B. These are my secret sauce for staying hydrated and feeling my best.
Emma J. Working in construction, these packets have become my lifeline on the job.
James M. Passion Fruit flavor transported me to an island paradise with each sip. Delicious!
Sophia M. Impressed by the balanced electrolyte mix. I use it post-exercise recovery.
Benjamin T. Drinking water has never been more enjoyable. Save and subscribe for free shipping.
Ava K. As a parent of 4, this mix is a lifesaver. My kids have never been more excited to drink water in hot AZ summers.
Isabella N.
Made with clean premium ingredients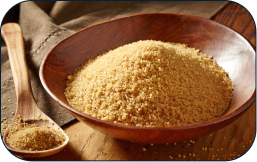 Organic Cane Sugar
Organic Cane Sugar is a natural alternative to white sugar, and contains more minerals and nutrients such as iron, calcium and potassium - all while delivering the same level of sweetness flavor. It is extracted from the sugar cane plant and produced with zero synthetic pesticides, herbicides or GMOs.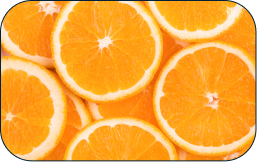 Vitamin C
Vitamin C is a powerful water-soluble vitamin that supports several critical functions inside your body. It is known best for its antioxidant properties which boosts your immune system, helping fight off infections to keep you healthy. Added benefits include supporting the synthesis of collagen which strengthens skin, bones and supports healthy skin while aiding iron absorption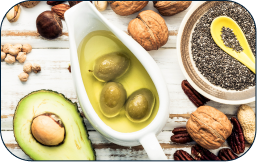 Vitamins B3, B5, B6 + B12
B-vitamins work to maintain your overall health. B3 (Niacin) is used for energy production, cholesterol regulation and can help maintain a healthy nervous system. B5 (Pantothenic acid) helps with hormone synthesis and overall skin health; B6 improves brain function and B12 improves nerve function.
Potassium Citrate
Potassium Citrate is the salt form of potassium that has a host of benefits, including overall electrolyte balance and acid reduction in the body. It is also recognized for helping kidney stone prevention.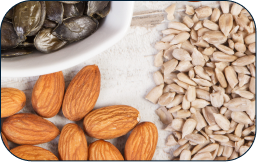 Zinc
Zinc is one of the super-heroes of essential minerals, and plays a vital role in various aspects of health and well being including general immune system support, synthesis of collagen, cognitive function, antioxidant qualities and overall cellular health.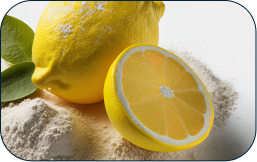 Sodium Citrate
Sodium Citrate contains many essential electrolytes to help maintain fluid balance and nerve function. It's commonly used as a flavor enhancer and acidity regulator for the body. It
Ionic Trace minerals Concentrate
Ionic Trace Minerals Concentrate is a dietary supplement that contains a blend of trace minerals, which are essential for various biological benefits in the body such as mineral supplementation, electrolyte balance, energy production and bone health.
Aquamin mg AG
Aquamin mg AG is a dietary supplement which combines the powers of magnesium and silver together. Magnesium is an essential mineral that plays an important role in many bodily functions and is vital for maintaining healthy bones, supporting bone density, improving muscle function, boosting metabolism and overall nervous system support.
Magnesium Chloride
Magnesium Chloride supports overall bone health, muscle relaxation, nervous system support, and numerous other bodily functions. It can help fulfill your body's magnesium needs while also aiding in digestive health, heart health and improving sleep quality.
This product is rated 4.4 of 5.0 stars.
It has received 36 reviews.
This is the best hydration product I have ever used!!! Love the lemon lime flavor, too! I like that it's not loaded with sugar, and keeps me going, and we'll hydrated throughout my busy work day, when I don't have time to drink a lot of water in between clients at my salon. I highly recommend this quality product!!!
Didn't really seem to help after a night of too much alcohol
Watermelon SkyMD
Fantastic taste! Dissolves well into the water… an absolute necessity while teaching golf lessons in AZ heat!
Product is great. I only got half my order though.
5x electrolytes of sports drinks          DOCTOR APPROVED          3x faster hydration than water alone